Most people stay away from the chat rooms for one of three main reasons:
They don't know the chat rooms exist.
They've never used a chat room before, and they're intimidated.
They don't think a chat room can help them find what they're looking for.
Listen up for just a sec, and I'll take care of all three problems. So put your seat belts on, everyone, and get ready to get chatting!
They're a great way to meet lots of people on the site (maybe even some new friends!), polish your conversation skills, and learn more about yourself and your ideal partner.
Chat rooms are kind of like casual online cocktail parties – you can talk to several people at once, and there's none of the awkwardness of one-on-one conversation right away. The key here is to relax, have fun and be yourself.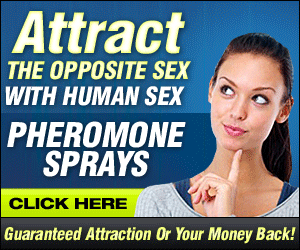 Maybe you'll spark a connection with someone and invite them to chat privately, but in the meantime, just make yourself at home! The chat rooms are actually a way to give dating online a more personal, familiar atmosphere.
Where do I start?
Scope it out! I always suggest that when you enter any chat room for the first time, just take a couple of minutes to watch the conversations that are going on, click on a few other chatters' profiles, and see what you think about the people and the topics being discussed.
You'll likely see conversations that range from heated political debates, to talks about television shows and celebrities, or flirtatious conversations that you might overhear at a dance club on the weekend!
Whenever you're ready, say hello and jump on in! And don't worry – the other chatters will almost always be super-friendly and welcoming.
A few things to be aware of when you're just getting started:
Express yourself. Experienced chatters often use emoticons (those little faces and pictures) and abbreviations to keep the conversational flow going. It may look like another language at first, but you'll get the hang of it in no time. And it's fine to ask another chatter, "Hey, what does ROFL mean, anyway?" Sometimes it's simple questions like these that will get you talking, and before you know it you'll have a new friend. (A friend who can show you the ropes – bonus!)
Say cheese! Most chat rooms also have video capabilities, so if you've got a webcam, you're set to go. There's nothing better than being able to see who you're talking to, and the people you're chatting with feel the same way.
No matter what, stay safe. Don't hesitate to report violations of our Code of Ethics in the chat rooms. Don't give out your real name, address, telephone number or personal email address. Most sites are committed to safer dating, which is why they provide chat rooms and email for you to communicate with singles safely and anonymously until you decide you're ready to make it more personal.
Here's why it's worth your time
It might seem like chatting is a waste of time, when you could be browsing profiles and sending out winks and emails, right? NO WAY! Here are just a few reasons why you should try chatting:
Get a move on! The more active you are on the site (and chatting is a major part of getting active), the more likely you are to be seen. Many people think they're just here to look for their soul mates. But consider the possibility that your soul mate might just be the one who finds you! And if your soul mate turns out to be someone who digs hanging out in the chat rooms, where do you think you should plant yourself, silly?
Buddy up. Making friends, which you can't help doing if you spend just a few minutes in the chat rooms, widens your circle. If you've got friends all over the country who know who you are and what you're looking for in a partner, they may just know someone who's perfect for you, and they may just get that someone to sign up on the site just to meet you. The equation is simple: More friends, more connections, equals more chances to meet someone who's perfect for you. (And hello, who doesn't need great friends?)
Learn from the best. Spending time in the chat rooms keeps those social muscles in shape! You'll hone your conversational skills and get exposure to lots of different kinds of people, which will probably help you identify what you like and don't like about potential partners. You'll probably pick up some great moves from chatters who come across well – there's always something new to learn about improving your game, right?
Don't believe me? Try these tips and see what happens – remember you're a great catch and you're worth the effort!