Gold, silver, palladium and platinum are precious metals.  What is it that makes these metals fall within the realm of precious?  They are precious because they are rare.  Just as diamonds are precious gems because they are rare, these metals are precious because of their scarcity as well.  There was a time when purchasing gold and silver for investment purposes was reserved for the select few individuals with enormous bank accounts. This is no longer the case. Gold and silver markets are active and available to many individuals who have smaller amounts to invest.  Platinum and palladium trading is not quite as common, in part because the market for these metals is much newer. People with all levels of investment savvy find investing in the gold market a fun way to add diversity to their portfolio.
Precious Metals – Beginner Terminology
Accessing investments through the gold and silver exchange is not difficult or scary. Familiarizing yourself with a couple key terms is an important first step. The medium in which the metals are typically formed are listed below. These may be purchased from brokers, coin dealers and sometimes directly from the mint or manufacturer:
Coins – minted by governments or private businesses and sold for investment
Bullion – gold or silver in solid blocks
Ingots – gold or silver bullion which has been molded to form bricks or blocks.  Ingots is the word typically used to refer to very large bars.  It has no effect on the quality rating.
Gold and Silver Market – Where to Buy
Do I need a broker?
Although trading commodities with a broker is often essential, an individual does not need a broker to begin investing in platinum, palladium, gold or silver.  A person may buy coins thru a dealer, wholesale seller, the government, or on the secondary market.  The investor should keep in mind when purchasing coins for investment – to make sure they are pure. They should be of at least 99.5% or, even better 99.999% pure.  The amount of purity should be stamped on the coin. A popular and relatively inexpensive way to purchase gold and silver is by buying silver or gold coins.  Government issues of gold coins are often a good and safe way to make these investments.  Three types of gold coins that are commonly sought for asset enhancement are:
American Gold Eagle Bullion or Proof Coins
Canadian Gold Maple Leaf Coins
South African Krugerrands
These coins may come at a bit of a premium as opposed to molded bars, but the investor will know that they are buying the highest purity, and these coins are most likely easier to obtain then some other forms of precious metals may be.
Should I buy online?
It is safe to make the investment through online purchases.  Although as with any purchase, the investor will need to investigate the company or dealer and trust that source before transferring money to complete the sale. That is just using good common sense, as one would do before committing to any purchase.  There are several top of the line, reputable coin dealers and brokerage houses available to the general public via the internet. The weight of gold and silver coins and ingots is a factor to consider when ordering online due to the cost of shipping the investment to the investor.  While a few coins can easily shipped at a reasonable rate; it might be very expensive to ship a quantity of bullion.
Should I buy in person?
Buying in person has an advantage in that you take possession of your investment immediately. An investor may walk away from a coin dealer with a pocket full of Krugerrands or bullion bricks and take them home for safekeeping.  Or, more likely, that investor might want to stop at the bank and store them in a safety deposit box.  Unlike shares of stock where the ownership is documented on a piece of paper, coins, bricks or blocks take up room and can be quite heavy.  This may make storage a bit cumbersome, but the advantage of knowing that there is a safe containing that shiny silver or glistening gold has a way of making anyone feel special.
Purchasing Gold Coins for Investment
How to Buy American Eagle Gold Bullion Coins
Canadian Gold Maple Leaf, Gold Bullion Coins, American Eagle, Gold Proof Coins, and American Buffalo Gold Proof Coins can be purchased directly though the United States Mint. However, to purchase American bullion, the U.S. Mint distributes bullion coin to various dealers including wholesalers and retailers, precious metal businesses, brokerage houses, coin dealers, and certain banks. These dealers sell America the Beautiful Bullion, American Eagle Bullion, and American Buffalo Bullion Coins. To locate a dealer in your area, consult your local phone directory or access the U.S. Mint database here (partial listing).
The Royal Canadian Mint does not offer a direct, to the public purchasing option.  These coins may be acquired at banks, foreign currency exchange offices, coin dealers, and brokerage firms throughout the world.
How to Buy South African Krugerrands Gold Bullion Coins
Like Canada, the South African Mint Company Ltd, does not sell Krugerrands directly to the public.  They have an authorized list of dealers that they deliver the coins to for sale and distribution to investors worldwide.
The Gold and Silver Exchange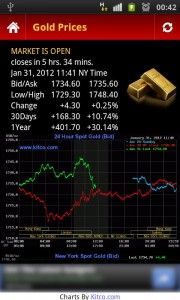 Investing in precious metals like gold or silver bullion, whether in coins or bricks, may be a unique, fun and profitable way to diversify a person's investment portfolio.  Investing for the future is a great source of strength for any person at any stage of their life and one should be able to have fun and feel comfortable when securing their investment.When investing in gold or silver, the savvy financier will want to track his or her investments and keep tabs on what the current market price is for the particular metals in which they are invested.  Precious metals are listed as commodities futures on the silver and gold exchange.  Ok, so what does that mean?  Well, just as publicly traded companies are listed on the stock exchange, i.e. New York Stock Exchange (NYSE). Gold and silver trading information is found on the exchange as well.  Finding the current value for gold and silver markets is as easy as looking at the stock exchange for "futures" and then track ticker symbol GLD for gold, and SLV for silver. Modern technology has made it even easier to track stock and commodities with smart phone app for iPhone and Anroid.